Joining components with
integrity.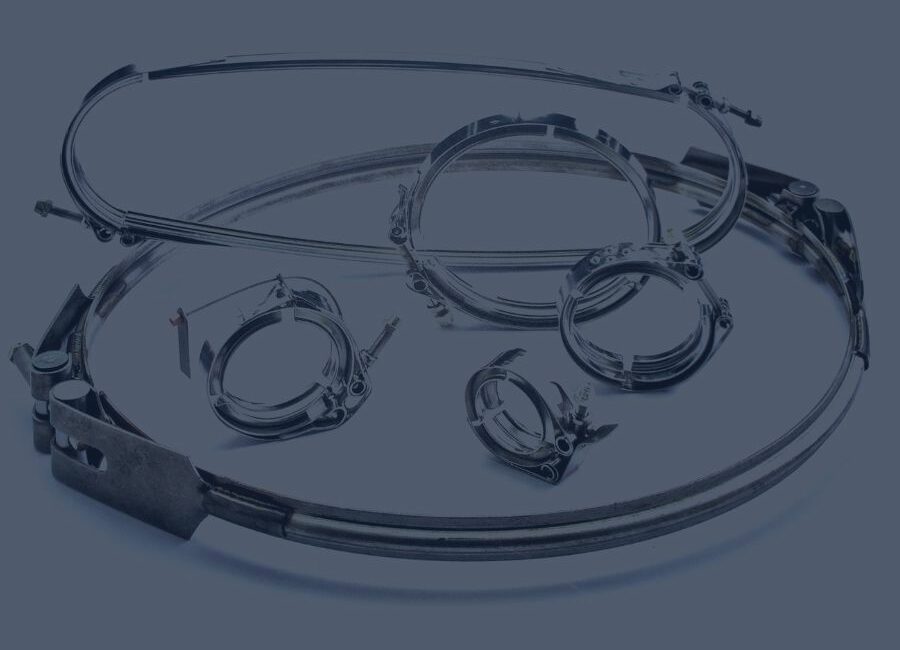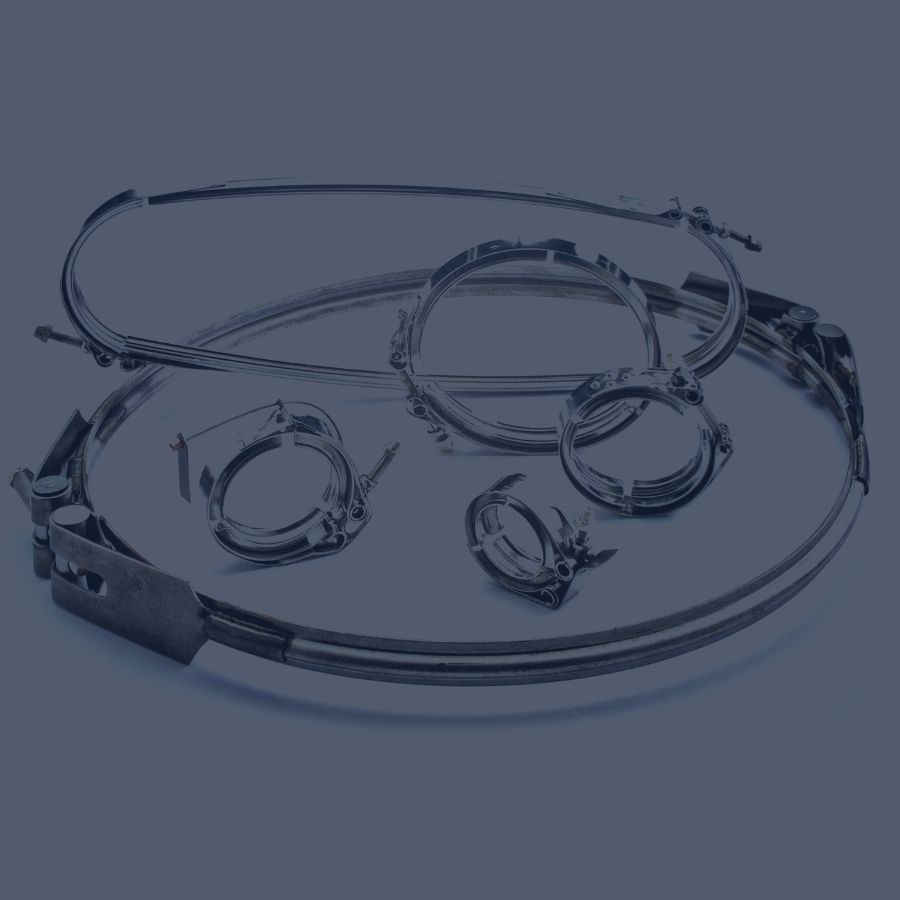 National Utilities Company (NUCO), a division of VIJ Corp,
has supplied quality joining components for our partners across multiple industries.

NUCO has upheld the highest standards of quality control and product reliability while providing excellent customer service for the last 50 years.
V-Band Couplings
Used as part of an easily separable joint assembly along with our mating flanges, NUCO V-Band Couplings are available in a wide variety of sizes and latch styles.
Band Clamps
NUCO Band Clamps are available in many latch styles, diameters, band sizes, and configurations specific to your application needs.
Strap Assemblies
Used to secure and support a wide variety of components, NUCO Strap Assemblies are available with cork or synthetic-rubber pads to protect your primary payload.
Duct Joints
NUCO engineers will help you identify the duct joints you need for your exact duct design requirements.
Flanges
NUCO Flanges are available in either formed sheet metal or machined configurations for rubber, elastomer, or teflon seals.
Responsive

Our efficient manufacturing techniques enable us to produce any size order, on time and to the customer's specifications.

Quality

The best in the business prefer our products time after time, proving that our quality, backed by outstanding customer service, speaks for itself.

Support

Our engineers can design coupling components to fit your exact specifications.
Contact the National Utilities Company experienced sales team to request a quote today for your application-specific coupling or joint design. Simply provide your project specifications, and our team will reach out to discuss every detail and provide a top-quality joining solution that is engineered to suit your needs.